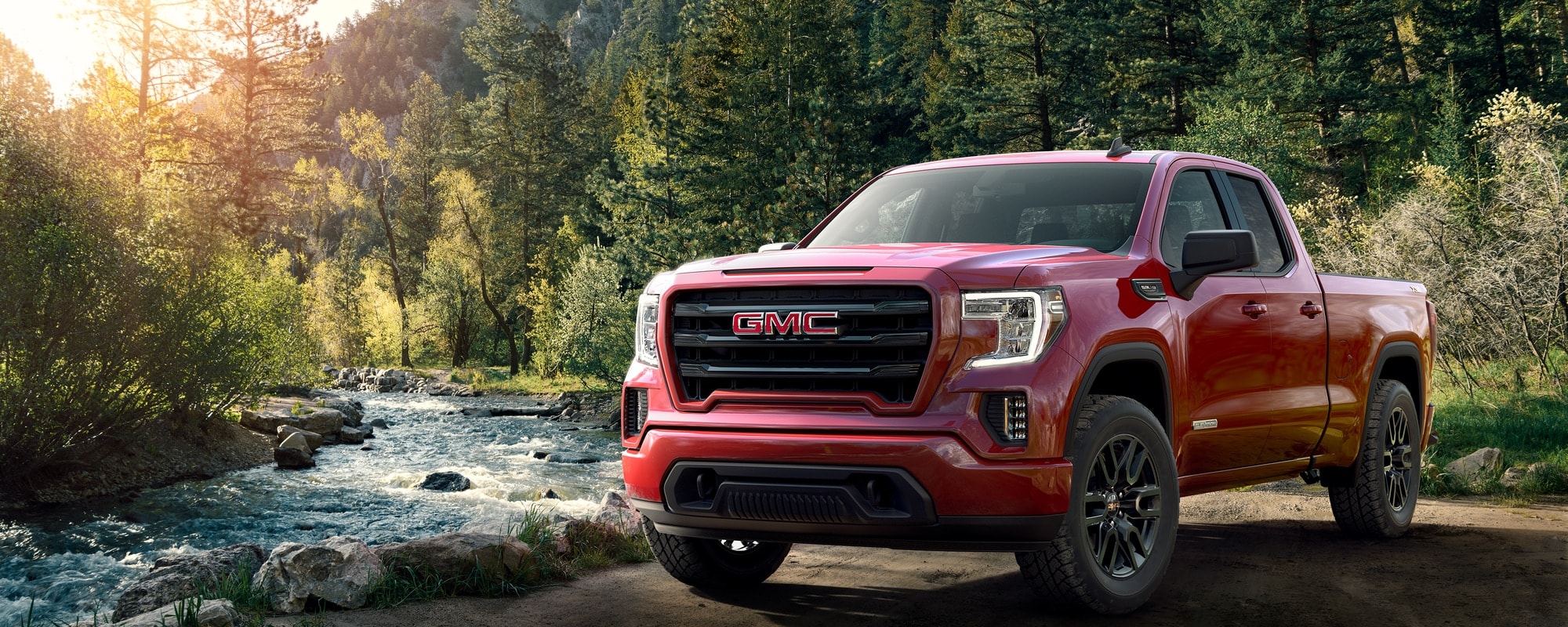 GMC SIERRA 1500: CRAFTED WITH CONFIDENCE
From towing and hauling to driving throughout Gainesville GA in comfort and style, the new GMC Sierra 1500 confidently outperforms the competition. Powerful yet luxurious, the latest generation of GMC trucks offer a no-compromise construction and iconic design. Whether you're looking to buy your first truck or to trade-in your current vehicle for an upgrade, Jim Hardman Buick GMC stands as Duluth and Cumming GA's preferred GMC dealership!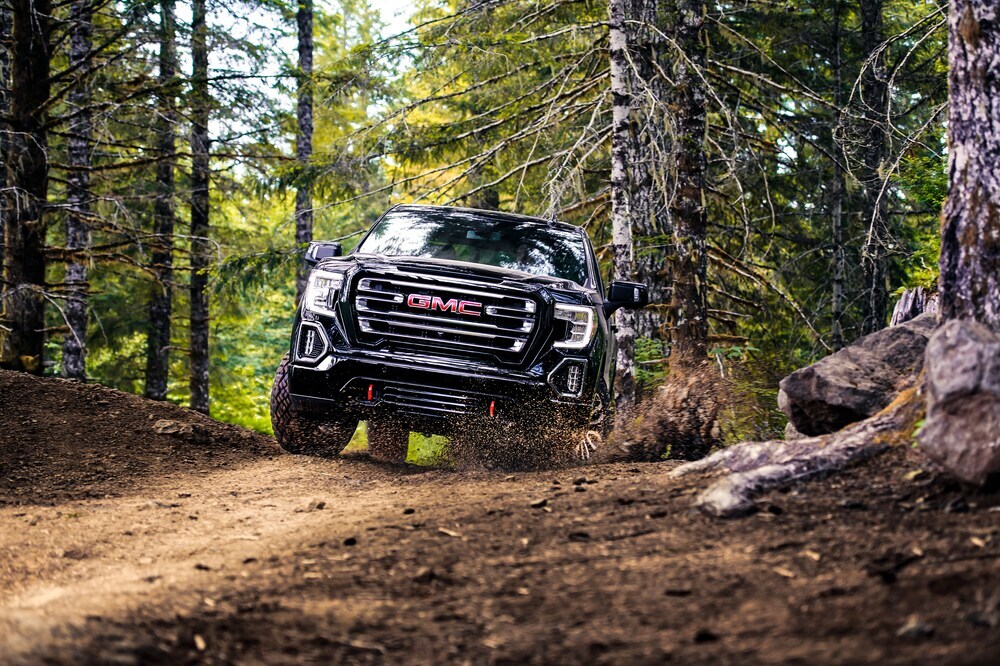 GMC SIERRA 1500 PERFORMANCE
The versatile capabilities and power of this magnitude could only be found in an intricately crafted truck like the GMC Sierra 1500. The Sierra 1500 features so many new performance features that Suwanee drivers will be thrilled to get this big boy on the road. The Traction Select System and options of eight- or 10-speed automatic transmissions make for thrilling rides in this truck, whether you're on city streets or in the mountains. You'll also get several available powertrain options with the new Sierra 1500, ranging from a 2.7-liter turbocharged engine to the 5.3-liter V8. With each providing between 310 and 420 horsepower on the road, you're sure to feel goosebumps when you roar on the pavement.
GMC has made the Sierra 1500 even more fuel-efficient than before, so Buford, GA drivers will get better mileage on the road. With its bold and confident presence, you're sure to make the most powerful entrance anywhere you go. Have fun in off-road settings with the best traction tires available and bring everything along in the high-strength steel cargo bed they've added this year. The new GMC Sierra 1500 is going to get you off to great start during any adventure at any time.
TECHNOLOGY AND SAFETY
You can see it all in the new GMC Sierra 1500 because there are cameras monitoring just about everything. You will receive a more advanced trailering system on the Sierra 1500, which has been coupled with a camera and app on the touchscreen display that allows you to see everything pertaining to your trailer in tow. You can monitor its speed, engine temperature, and angle on the road which makes trail travel a breeze.
The integrated Trailer Brake Control allows you to apply brakes to the trail when you brake in your Sierra 1500 and delivers an even stop so you can brake safely. There is even a camera in the bed of the truck that allows Duluth, GA drivers to monitor their belongings there from the monitor inside the cabin as they would with the trailering system.
This truck does almost everything you've possibly imagined. With the integrative audio system and Sirius XM, Cumming, GA drivers can fill the cabin with their favorite songs and ride out on an amazing adventure. And you can do so knowing you're protected by the best safety features available.
In the new GMC Sierra 1500, you won't have to worry about manually disabling your high-beams so you don't blind oncoming traffic. The Intellibeam Headlamps automatically adjust when it senses other cars coming in your direction to reduce your risk of an accident.
The new Sierra 1500 also features Adaptive Cruise Control and a Distance Indicating System that keeps you in the proper lane and at a good distance from the car in front of you. Should you begin to veer from your intended path, Lane Keep Assist will gently help you get back into the proper lane and minimize your risk of hitting someone in your blind spot or directly next to you.
TRIM LEVELS
The new rollout of the GMC Sierra 1500 trims include great standard features as well as options available as add-ons. The SLE, SLT, and Elevation trims all have bold and confidently crafted designs with spacious cabins atop large wheels. This truck was built to get the job done, but also get the party started.
You'll get an enhanced payload and cargo volume no matter which trim level you choose and 6 seats in the cabin with increased front head and legroom. Every trim features a leather-wrapped steering wheel, while the SLT and Elevation have more leather accents inside of their cabins.
TEST DRIVE THE NEW GMC SIERRA 1500 TODAY
Contact a sales associate at Jim Hardman Buick GMC in Gainesville, GA to discuss financing, available options, and to schedule a test drive in your next GMC Sierra 1500 today!